2018-19 Shabbat Learning
2018-19 Shabbat Learning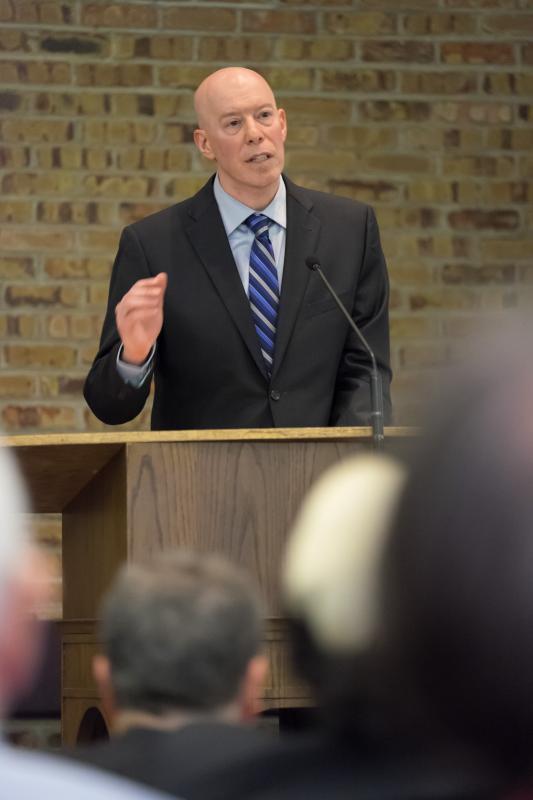 Shabbat Learning talks begin on Saturday mornings immediately following Shabbat service, at approximately 11:15 AM. Please check back for changes and additional programs.
October 6
Meir Elran, Institute for National Security Studies, Tel Aviv
45 years after the Yom Kippur War - what has changed in Israel's security?
October 20
Anthony Cardoza, Loyola University
Is Balbo Drive Kosher? What to do about Chicago's Own Fascist Monuments
October 27
Hakan Karateke, University of Chicago
The Rosy History of Jews in the Ottoman Empire: a Reassessment
November 3
Benjamin Wolf, ACLU of Illinois
Next Tuesday's Election and Civil Liberties
December 8
Miriam Frenkel, Hebrew University of Jerusalem and the University of Chicago
'Hodu': India in Medieval Jewish History and Imagination
January 12
Diane Redleaf, Chicago-based family defense/civil rights attorney
When Child Protective Services Gets It Wrong
February 2
Andrew Howard
Some Similarities Between Judaism and Buddhism
February 9
Lisa Rosen, Executive Director, University of Chicago Science of Learning Center
Effective Elementary Schools: Implications for Educational Equity
February 16
Meir Elran, Institute for National Security Studies, Tel Aviv
The Israeli Power Paradox: the Case of Gaza
February 23
Ben Austen, Writer/Reporter and Angelique Power, President, Field Foundation
The Chicago Mayoral Election
March 2
Suszan Gzesh, Executive Director, Pozen Center for Human Rights
US Immigration Policy: Where are we now?
April 13
Rachel Havrelock, University of Illinois at Chicago
Fresh water, lead pipes, and a new mayor in Chicago
May 4
Rev. Al Sharp, Executive Director, Clergy for a New Drug Policy
New Drug Policies for Illinois

Fri, October 18 2019
19 Tishrei 5780
Z'manim
Alot Hashachar
5:43a
Earliest Tallit
6:15a
Netz (Sunrise)
7:06a
Latest Shema
9:50a
Zman Tefillah
10:45a
Chatzot (Midday)
12:35p
Mincha Gedola
1:03p
Mincha Ketana
3:47p
Plag HaMincha
4:56p
Candle Lighting
5:47p
Shkiah (Sunset)
6:05p
Tzeit Hakochavim
6:46p
More >>
Fri, October 18 2019 19 Tishrei 5780