Mishpacha: Our Family. Our Future
Please click here to download our campaign brochure.
Click here
for Giving Levels and pledges made as of July 2022
As KAMII looks ahead to a future that holds countless opportunities we have come together to strengthen our congregation so that we are ready to embrace them.
Guided by our vision to be a transformative Reform Jewish community, we officially launched the five-year Mishpacha. Our Family. Our Future. campaign for KAM Isaiah Israel in January 2021.
We have the honor of sharing that we have not only reached, but we have exceeded, the $5M goal with commitments to date. We thank each of you who have donated your time, talent, and treasure to support KAM Isaiah Israel to help us reach this milestone.
The campaign has also been a catalyst to generate an additional million+ in value for the congregation through the City of Chicago's Adopt-a-Landmark fund $250K grant to restore our stained-glass windows and by an anonymous donor underwriting the cost to install a geothermal HVAC system for our historic sanctuary.
We are energized to enter the next phase of the campaign: continuing with the revitalization of our historic sanctuary and, as importantly, working together to develop the strategic framework and path forward to continue to build and strengthen our Jewish community through intentional inclusion, engaged worship, enlightened life-long learning, and impactful social justice work.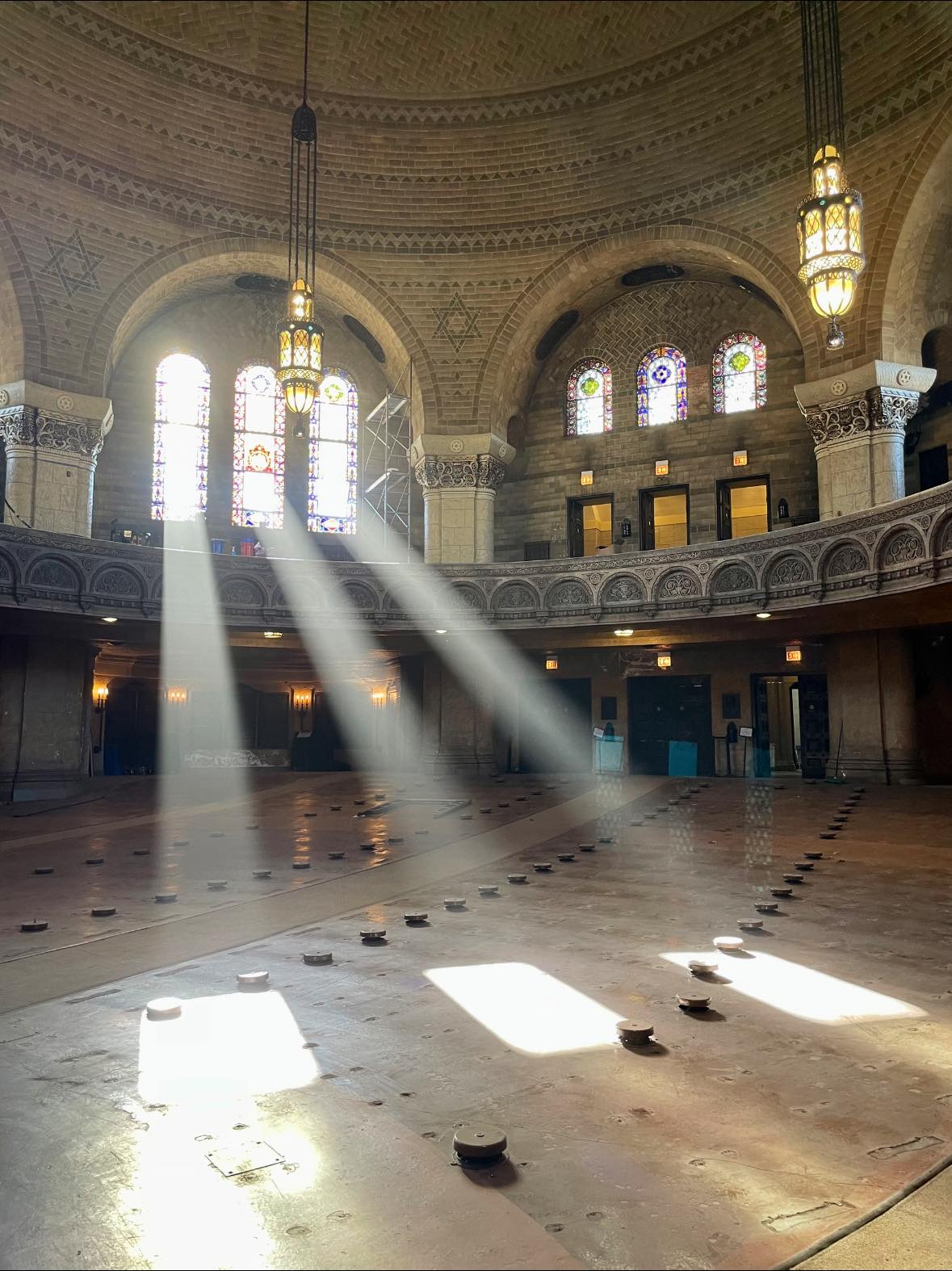 CONSTRUCTION TIMELAPSE VIDEOS
Daprato Rigali Studios building the scaffolding
Daprato Rigali Studios cleaning the dome ceiling
Daprato Rigali Studios removing scaffolding structure
Tue, September 26 2023
11 Tishrei 5784
Join Us - Support Us!
Support Jewish life in the south side of Chicago, sign up for a membership/supportship today!
Click Here
Plant Your Roots with Jewish Education
The roots our learners plant at KAM Isaiah Israel will lead them to be adults who live meaningful Jewish lives.
Tue, September 26 2023 11 Tishrei 5784