Shabbat Services
Shabbat is the cornerstone of our communal experience. It is our weekly opportunity to gather as a community to pray, study, gain inspiration, and to engage socially. The Talmud says that there are seventy faces to the Torah—and we believe that there are at least as many access points to Shabbat.
Friday Evening
5:30 PM | Shabbat Social
Join us for a pre-service reception with wine, cheese, and other nosh.
6:00 PM | Family Shabbat
This service is held September through May, each Friday that Shoresh meets.
6:20 PM | Candle lighting and opening songs
6:30 PM | Shabbat Service
Congregational Shabbat Dinner
Once a month, we gather for dinner at 6:30 PM on Friday, followed by an evening service at 7:30. Check the calendar for upcoming congregational dinner dates. Be sure to RSVP so we have food and seats for you! Dinner is $10 per person ages 4 and up.
Subscriptions are available for our congregational dinners, including Purim, for $100 per person, ages 4 and up ($120 value). A subscription gives you an automatic reservation—no need to call in each month. Sign up at
www./RSVP
.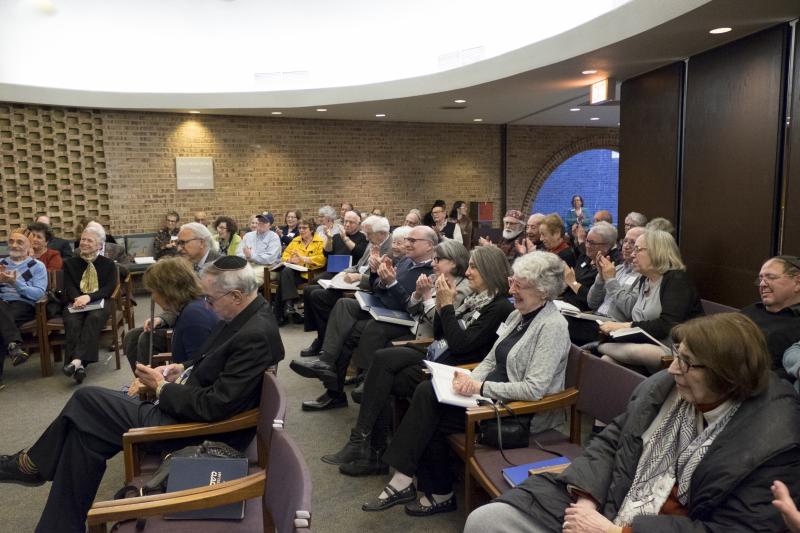 Saturday Morning
9:00 AM | Torah Study
Please join us for our in-depth study of the weekly parasha (Torah portion) led by our clergy. This class draws on modern interpretation, classic commentary, and midrash (rabbinic tales) to elucidate contemporary meaning from our sacred text. No prior knowledge of Hebrew necessary.
10:00 AM | Shabbat Morning Service
An informal, participatory service that includes a reading from the weekly Torah portion and the haftarah.
11:15 AM | Shabbat Learning
Following worship, we frequently have an opportunity to learn together with a visiting speaker. Check our calendar for details.
A kiddush with grape juice, challah, and desserts follows Shabbat morning services.
Want to do something else on Shabbat morning?
Mahjong? A cooking class? A walking club? Let the staff know, and we'll help organize it!
Shabbat service schedule
Check the calendar for our most current service schedule, and view a calendar of future parshiot (Torah portions).
Sat, January 25 2020
28 Tevet 5780
Sat, January 25 2020 28 Tevet 5780